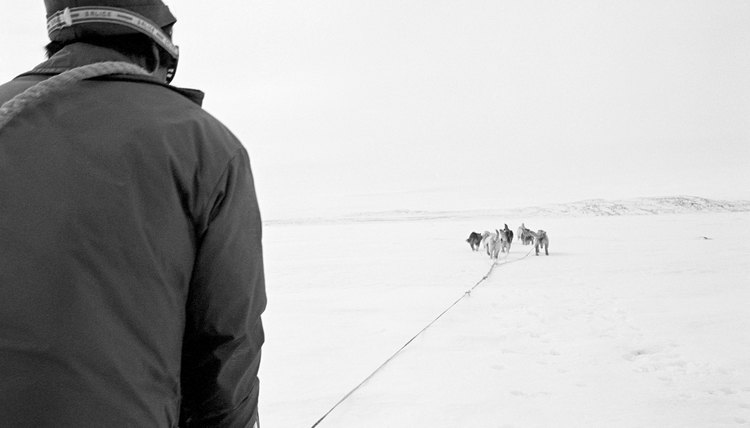 With a regular leash attached only at its collar, a dog can pull all it wants, leaving the owner helpless as he tries not to choke the dog. The Yuppie Puppy harness is designed to stop pulling instantly. Made of comfortable elastic mesh material, the Yuppie Puppy harness gives your pet flexibility and you, the control. Use the Yuppie Puppy harness every time you walk your dog.
Learn how to correctly put the harness on your dog. Hold it out in front of you. Notice the front mesh bib that will rest against the dog's chest, and the sherpa-skin sleeves that come under the front legs. Practice closing the harness without the dog in it.
Position the dog with its head away from you and it's backside near your legs. Use your legs to gently brace the dog if he struggles as you try to put on the harness.
Place the mesh harness over the dog's head. Guide your dog's legs through the loops.
Secure the nylon straps so the harness fits comfortably. Adjust the sliding cord lock for a snug (but not tight) fit.
Attach the leash to the o-ring on the top side of the harness behind the dog's head.
Take your dog for a walk to get used to the Yuppie Puppy harness. Make adjustments for a better fit if needed.
Photo Credits
Hemera Technologies/AbleStock.com/Getty Images