Items you will need
Boards 2-inch-by-10-inch-by-12-feet

Boards 4-inch-by-4-inch-by-12-feet

Nails 3-inch 200

Two 6-inch door bolts

Four 3-inch hinges

Screws 2-inches 20

3.5 inch lag bolts
Horse stalls offer protection and shelter to your horses. Keeping your horse in a stall can help it learn patience if you intend to show your horse. Keeping your horses separate in stalls also prevents them from injuring each other in the pasture and allows you to turn out the horses together that do not fight. Building your own horse stalls can save you a lot of money over purchasing prebuilt horse stalls. How do you build horse stalls?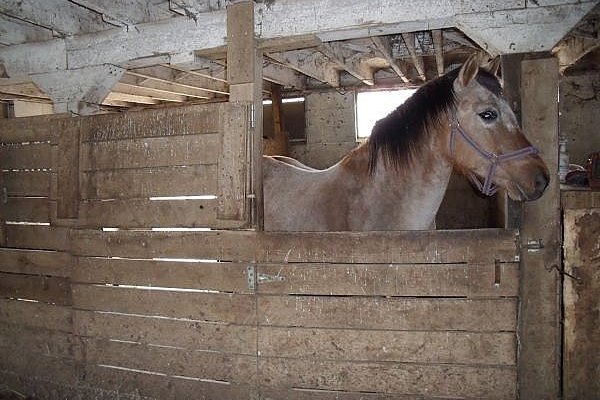 Nail boards 2-inch-by-10-inch-by-12-feet beginning at the bottom of the 12-foot 4-inch-by-4-inch corner posts and working your way up. The boards should be touching each other without gaps to prevent injuries to your horses legs. This is one side wall. If you need a second side wall, repeat these steps.
Stand your wall or walls up where you want the stalls and attach them to the existing walls or beams that are present using 3.5-inch lag screws.
Lay three corner posts 4-inch-by-4-inch-by-12-feet on the ground each 4-feet apart. This is going to be the front of your stall, so it will include a door and a window for feeding your horse.
Nail one 2-inch-by-10-inch-by-12-feet board across the top of all 3 posts that you have lined up.
Cut your 2-inch-by-10-inch-by-12-feet boards into two sections, you need five boards that are 8-feet long and the rest need to be 4-feet long to build the door, and beside the window.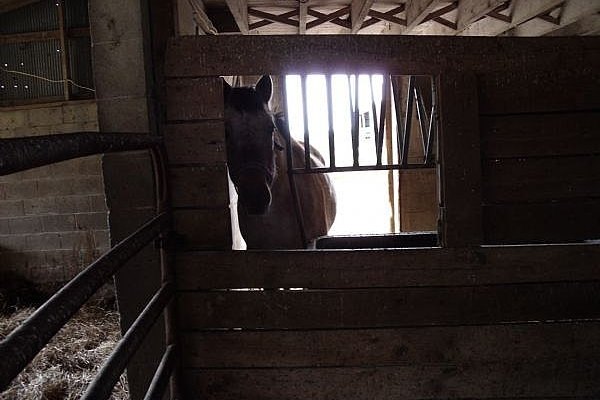 Nail five of the 8-foot long boards from bottom up to the post on the left and the center post then leave an opening above that for the feeding window.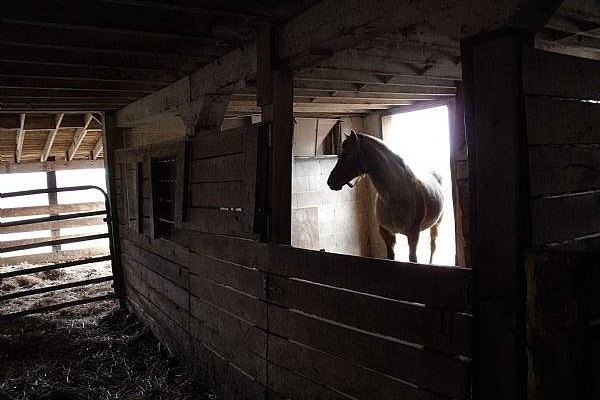 Stand your front wall up and attach it to the side walls and overhead beams that are present using 3.5-inch lag screws.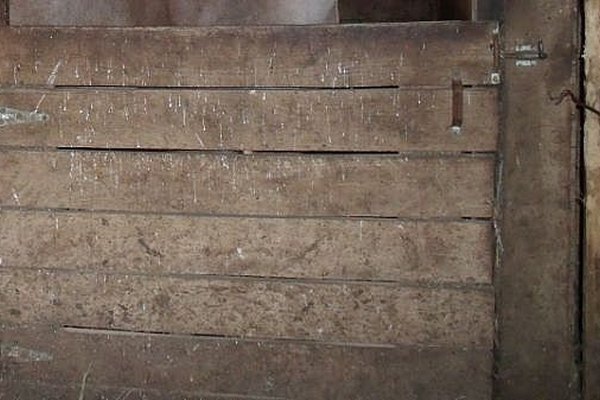 Frame a door using the remaining 4-foot boards. Make your door in two sections so you can close just the bottom section of the door if you want.
Hang the bottom and top sections of the door by screwing the heavy duty hinges into the door and the posts. Attach the 6-inch slide bolt using screws to the door and the corner post.