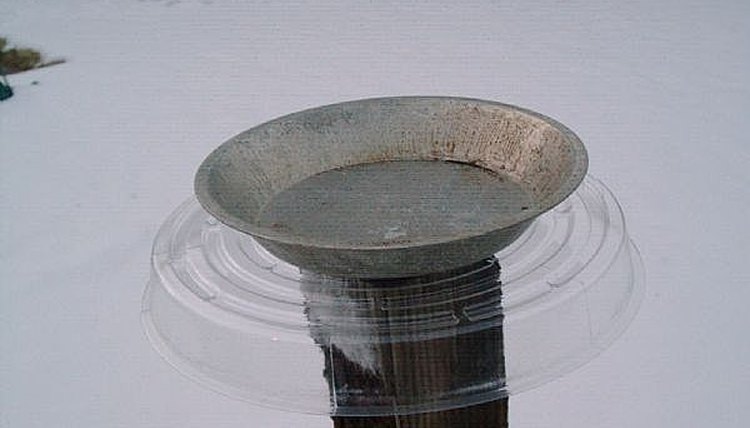 Items you will need
12" plant coaster

9" Pie tin

coated sinker nails

Pole
One challenge of nourishing hungry birds during wintertime is keeping the squirrels out of the birdfeed. Squirrels have abundant sources of food but the birds need to eat white millet, milo, cracked corn, suet, sunflower seeds, wheat and other types of seeds from a feeder. To keep squirrels at bay, there are a number of devises to perplex or "baffle" them. They are smart and agile so it gets expensive to invest in squirrel baffles.
Drive the pole into the ground in an area away from buildings or trees where the squirrel can jumps on the feeder from above. Since you are going to add feed the length of the pole can vary. Six feet is a great height. Get on a step stool or short ladder to add fresh birdfeed.
Place the 9" pin tin in the center of the 12" planter coaster. Fill it with birdseed. When the squirrel climbs the pole, it will not make it past the planter coaster.