Finding a good-quality high-fiber dog food may be a challenging ordeal for many dog owners. Only by knowing what to look for will dog owners have some clues as to the differences between one brand and another.
Identification
Fiber is commonly found in the cell walls of plants and grains. It is an insoluble carbohydrate that resists enzymatic digestion in the small intestinal tract.
Potential
Fiber is commonly recommended by veterinarians to treat a variety of conditions in dogs. Dogs affected by diabetes, anal gland problems and obesity may benefit from a diet rich in fiber.
Sources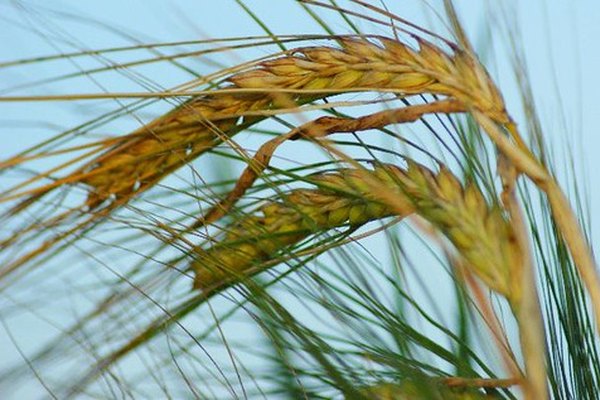 Good sources of fiber are found in dog food containing whole grains such as rice bran, wheat bran or oat bran. Other sources of fiber are beet pulp, corn, corn byproducts, soybean and peanut hulls.
Types
A good fiber dog food therefore should contain sources of fiber listed among the ingredients, while its percentage is found in the guaranteed analysis section under ''crude fiber.'. Normal dog foods generally contain between 2.5% and 4.5% fiber, whereas some special diet foods may contain as much as 9% to 10%.
Considerations
Too much fiber, however, according to Purina, may cause problems such as loose stools, flatulence, and an increase in stool volume or density. Excessive amounts of fiber also may interfere with the absorption of other important nutrients.
Expert Insight
A good dog food containing fiber should therefore be nutritionally balanced while offering moderate and not excessive amounts of fiber. Ideally, it is best to have a veterinarian recommend a high-fiber dog food if dealing with a dog with health problems.
Photo Credits
Image by Flickr.com, courtesy of Xtopher