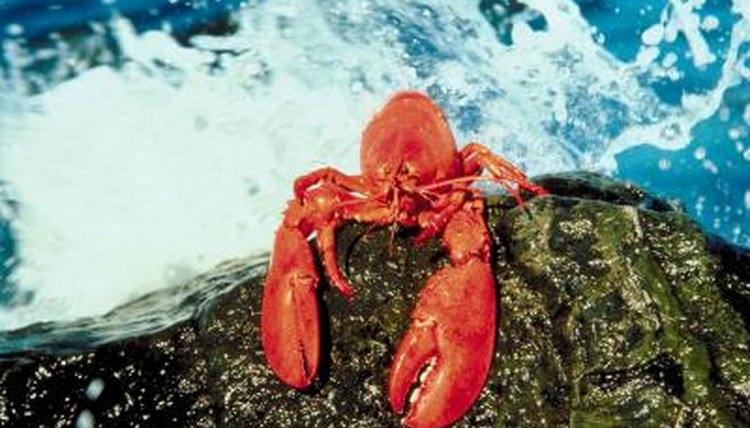 Sexual dimorphism between males and females is pronounced in many species, subtle in others, and nearly indiscernible among others. Male and female lobsters are among those who can be difficult to differentiate. There are a few subtle variances, however, that can help you identify whether a particular lobster is male or female.
Comparisons
Typically, male lobsters grow larger than females within a species. Females usually have wider tails than males, which enable them to store their eggs.
External Differences
If you do not have known-gender lobsters handy for comparison, examine the underside of the animal. The feathery swimmerets along the lobster's tail tend to be bonier and more pronounced in male lobsters than in females, especially those closest to the head. In addition, females have rectangular, bony shields between their second pairs of walking legs.
Photo Credits
Jupiterimages/Photos.com/Getty Images