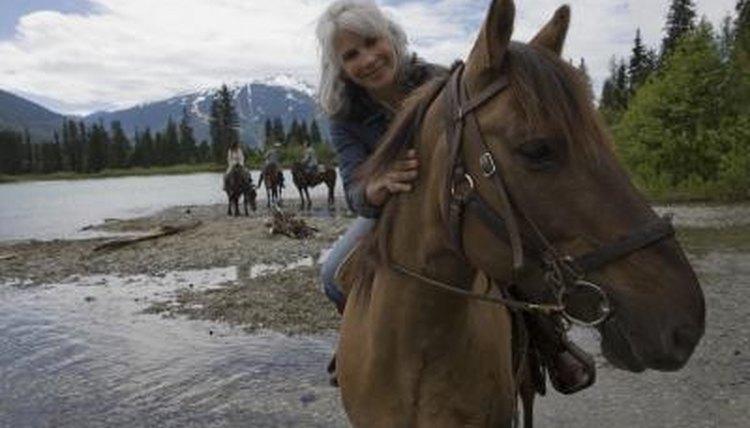 The average life span of the modern equine now extends from the early to the mid-20s. The American Quarter Horse Association, the nation's largest breed registry, lists all horses turning 25 in a particular year as deceased in their database as of Jan. 1, unless the owner notifies them otherwise.
Large and Small Breeds
If you're familiar with dogs, you know that large breed dogs usually don't live as long as small breeds. In this sense, equines are similar to canines. Large breeds, such as draft horses, often don't live past the age of 20. Ponies can live into their 40s, with 20 really just middle age for very small equines.
Increasing the Odds
The right care helps increase the odds that your horse will attain and possibly exceed the average life expectancy. This includes regular deworming, veterinary and dental care, ample turnout and a proper diet. As a horse ages, his teeth wear down. Chewing hay becomes increasingly difficult. In the past, the loss of dentition signaled the end of the road, but today's senior horses can do quite well on special feeds and forages designed just for them.
Photo Credits
Noel Hendrickson/Photodisc/Getty Images