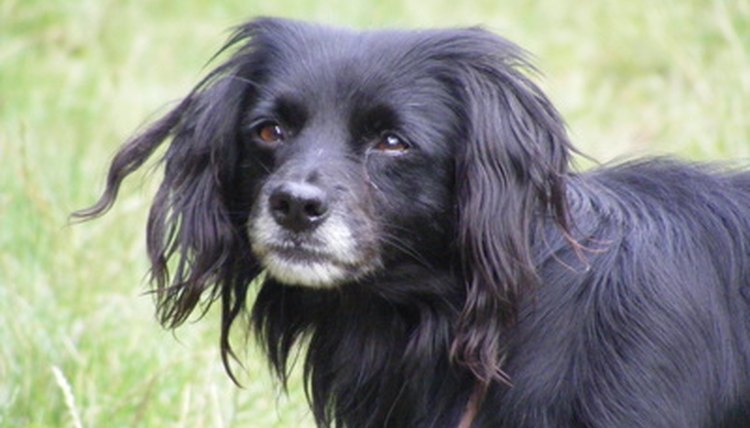 Items you will need
Bowl

Flea comb

Lukewarm water

Mild dish-washing soap

20 drops tea-tree essential oil
Dogs easily pick up fleas while playing outdoors, or when playing with another dog that is infested. Fleas cause a dog to itch uncontrollably. There are many flea dips and sprays on the market, but they contain strong chemicals that could cause skin irritation for your dog. It is best to kill fleas on dogs organically. This isn't hard to do, and most likely you already own the products needed to get rid of the fleas.
Take your dog to the bathroom and run a flea comb through its fur. This will remove a good number of fleas. Dip the comb in a bowl of soapy water after each stroke to kill the fleas.
Draw a bath with lukewarm water. Add 20 drops of tea-tree essential oil.
Set your pet in the herbal bath and lather it up with some mild dish-washing soap. Let the soap remain on the dog for five minutes to kill any fleas that might be on it.
Rinse your pet off and run the flea comb through its fur one more time. This will help you remove the dead fleas.