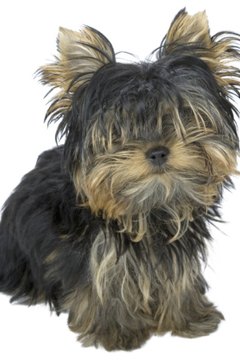 Items you will need
Diatomaceous earth

Table salt

Broom

Trashcan
Although fleas for the most part are harmless to pets and humans, fleas have been involved in the transmission of such diseases as the plague and murine typhus. If your cat or dog becomes infested with fleas, it's likely that the fleas hitched a ride from the outdoors. This means there is a good chance the fleas are in your yard and possibly on your concrete sidewalk or patio as well. Fortunately, you can get rid of the fleas using an all-natural method.
Sprinkle diatomaceous earth lightly over the entire slab of concrete. You can also use table salt. Both products pierce the exoskeleton of the flea, causing it to dehydrate and die.
Push some diatomaceous earth into any cracks, or crevices within the concrete, using a broom. Fleas are tiny enough to hide in between the floorboards of a home, so you can expect them to squeeze in between sidewalk cracks.
Wait three days for all of the fleas to die. Sweep up and discard the diatomaceous earth and dead fleas into a trashcan.
Repeat two weeks later to get rid of any new fleas that may have hatched from left-behind flea eggs.
Photo Credits
NA/PhotoObjects.net/Getty Images