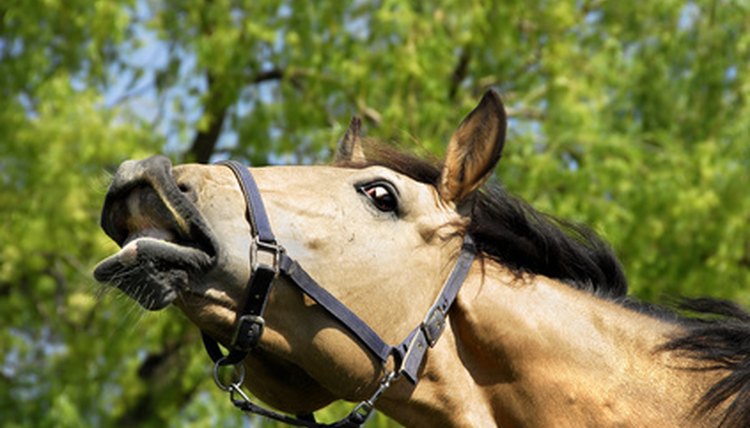 Buckskin and dun are colors found in many breeds of horses. Both colors look similar depending on the shade, but are caused by different genes. A horse may appear to be a dun or buckskin but genetically is not and cannot pass the desired color along to foals.
Appearance
Buckskins generally have yellow bodies, and black manes, tails, stockings and dorsal stripes. Duns have a sandy brown or a mouse-gray body, with a brown or dark gray dorsal stripe. Manes and tails can differ in color depending on the individual horse.
Variations
Duns and buckskins come in many shades, and can be dappled. Both can have white markings on the legs and head. Duns usually have horizontal stripes on the legs and a stripe across the shoulders.
Genetics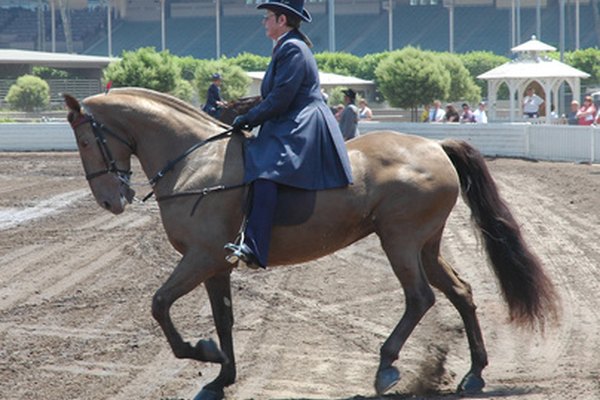 Buckskin color shades are caused by the cream dilution gene, which adds white to the base color bay. Dun shades are caused by the dun dilution gene, which adds white only to the body and not to the legs, head, mane or tail.