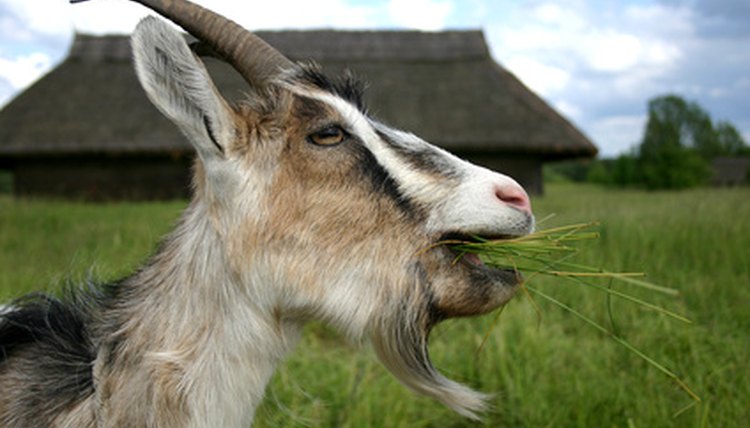 Items you will need
Weight scale

Drench gun/syringe

Ivomec
Microscopic parasites called barberpole worms live in the stomachs of goats, sheep and cattle. Signs of a barberpole infection in goats include pale mucous membranes of the lower eye lids and gums, weight or muscle loss and bottle jaw. Bottle jaw is a lump of accumulated fluid that forms under the jaw of a goat. Imovec is one type of medication that treats bottle jaw.
Weigh the goat and note its weight. Find the proper dosage on the Ivomec's packaging instructions that you need to use according to the goat's weight. The general dose is 1 mL of Ivomec per every 50 pounds.
Dip the drench gun into the Ivomec bottle and pull the syringe plunger up, using its graduated lines to measure out the proper dosage.
Straddle the goat and place your hand under its jaw. Insert the syringe into the corner of the goat's mouth and rest it on its tongue. Push the plunger down slowly so that the medicine flows out over the goat's tongue. Wait for the goat to swallow the Ivomec before releasing the syringe.