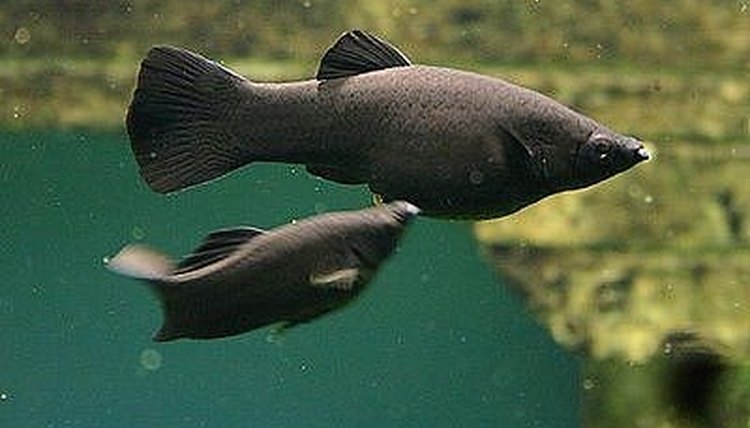 Items you will need
About a 20 gallon tank, heater, cover, filter

A high-calcium and/or limestone gravel

Aquarium or sea salt

Meaty foods, like brine shrimp, white worms, daphnia, etc.
The common Black Molly is a livebearing fish that is fairly easy to breed. I had a 20 gal. tank set up for my breeding mollies and started with about 4 of them. After a couple years, I was giving them away and selling to local aquarium shops, I had so many. There was a constant supply of breeding mollies and young, growing fish in one tank (photo below). They are a fun fish to watch and will happily breed if you give them the right conditions. Let's find out how.