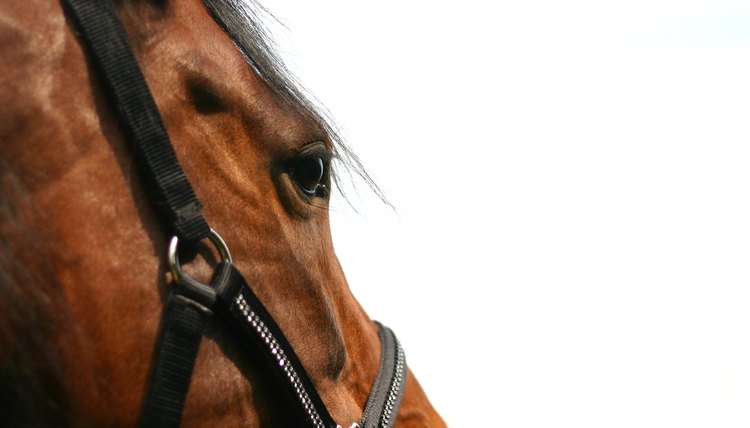 How to Make Crystal Horse Tack. Crystal horse tack is quickly becoming the tack of choice in western riding. Whether it is a show, rodeo, trail ride, parade or at your home, crystal tack can beautifully dress up your horse. This tack can be expensive, but you can cut the cost by making it at home. Follow these steps.
Buy a new leather headstall and breast collar or use a plain leather set that you already have. Make sure the used set is in good condition and not torn or worn in any area. Skinny straps can work, but wider straps have more surface area for crystal designs.
Select the colors to use on the tack. Crystals are available in over 50 different colors. They can be found online or at any craft store. Internet retailers offer more color choices and styles. They also are cheaper than craft stores.
Buy glue that will adhere to leather and metal or foil. Super glue may work, but it may not hold over time. You can find the proper glue where the crystals are sold.
Clean the leather with leather cleaner and wipe it down afterwards with a damp cloth. Allow the leather to dry. This removes any leftover residue which can prevent the crystals from sticking.
Place the crystals on the headstall and breast collar in a design that you like. You can experiment with many different designs before gluing them on.
Apply a small amount of glue to the back of the crystals and place them on the tack. Using too much glue can make it ooze out around the edges of the crystal. Use a toothpick to scrape the excess glue away before it dries.
Allow the tack to dry for a few days before putting it on your horse. This crystal horse tack should last for years.