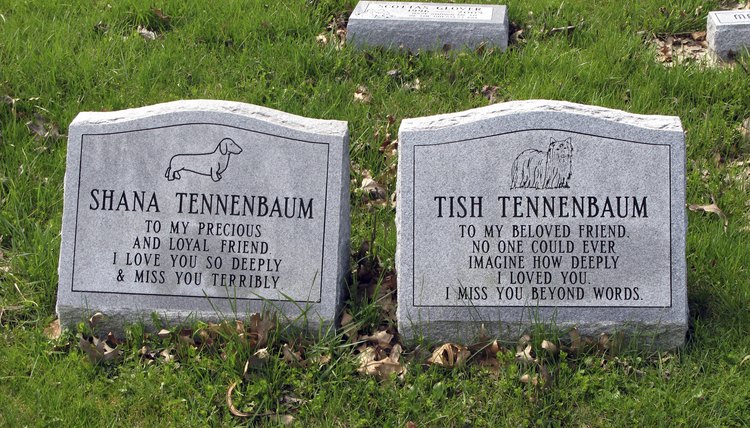 When a human dies, it's customary to send flowers in memory of the deceased to the funeral home or close relatives. That's not usually done when a pet passes -- and few hold formal funerals for their animals -- but sending flowers to the bereaved pet owner or to the pet cemetery is a nice gesture. Consider whether you want to send real flowers, silk plants or a permanent flowering shrub.
Pet Cemetery
If the pet is buried at a pet cemetery, call the facility and ask about their flower policy. It's possible the cemetery can order flowers from a local florist for lawn burials or sells silk flowers to accompany urns. If cemetery regulations permit, consider giving the pet owner a rose bush or other flowering plant to place in the ground and accentuate the setting for the long term.
Pet Bouquets
Florists can put together bouquets representing the deceased pet, or place a photo among the flower arrangement. If the owner has purchased a coffin for the animal, ask the florist about putting together a pet-related spray to grace the casket.
Photo Credits
Crazace2006/iStock/Getty Images