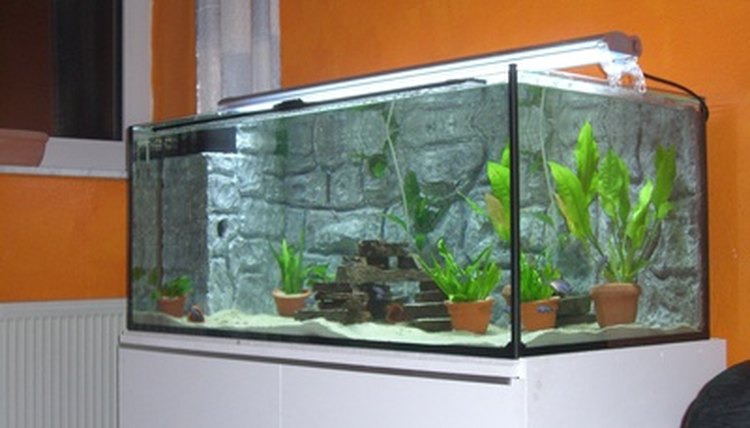 Items you will need
Zeolite filter medium

Noniodized table salt

Warm water

Container

Baking sheet (optional)

Oven (optional)

Trash bag, black plastic (optional)
Zeolites are naturally occurring minerals composed of aluminosilicates. According to the U.S. Environmental Protection Agency, there are more than 40 naturally occurring types of zeolite, and more than 600 synthetic forms. Zeolite is a potent adsorbent of water, gases, some chemical compounds, metals and odors. Freshwater aquarists and pond-keepers use zeolite to remove ammonia compounds, which are poisonous to fish, from the water. Over time, zeolite's ability to absorb ammonia diminishes, but it can be recharged by using one of a few simple methods.
Brine-soaking method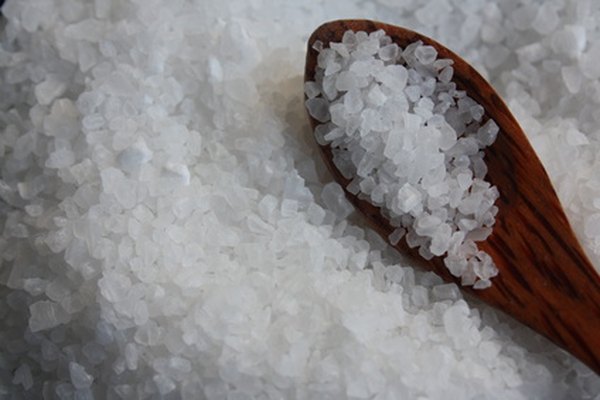 Make a strong brine solution by dissolving noniodized table salt in warm water at a rate of at least 4 tbsp. to 1 cup of warm water. More can be used, but it will not enhance the effect to any appreciable degree.
Immerse the zeolite in the brine, and let it soak for at least nine hours. A 24-hour soak is best.
Rinse the zeolite thoroughly with fresh water. Tap water will work just fine, but distilled or reverse osmosis water can be used for a final rinse if you have concerns about contaminants.
Replace the zeolite in the aquarium filter.
Heat Method
Preheat an oven to 350 degrees Fahrenheit.
Remove the zeolite from its mesh bag or other container and spread the zeolite in a single layer on a baking sheet.
Place the zeolite in the oven and let it bake for 30 minutes.
Remove the baking sheet from the oven and allow the zeolite to cool before placing it back in its filtration container.
Sun and Air Method
Place the zeolite on a baking sheet or other flat, portable surface and spread it out in a single layer if possible. If it is enclosed in a sealed mesh, simply place the bag on the surface.
Put the zeolite in a location where it will receive direct sunlight for the greater part of the day.
Allow the zeolite to sit in the sun and fresh air for two days.
Rinse the zeolite and place it back into its filtration container.